Testimonials: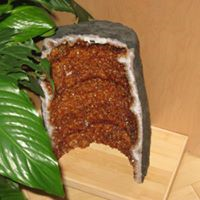 Becky and Betsy are so in tune with one another you'd think they were one person while on the massage table. They balance one another really well. Betsy has extensive knowledge that she's happy to share and help you in any way she can. Becky amazes me with what my feet tell her about what's going on in my body. They have helped me with a chronic condition and I look forward to every single visit. They are wonderful!
~Monica B.
I recently held the Ancient Rainbow Conscious Healing Seminar at infiniti bodyworks in Norton. I love the space there it was so cosy and warm and beautifully lit with ample space and parking for everyone. Becky was a great hostess helping me to get snacks for the class and providing everything I needed to keep the class flowing. I highly recommend Becky's space for teaching and also for receiving any of her therapies. As an added bonus Becky stocks lots of wonderful crystals and pendants. I highly recommend getting in touch with her!
~Elaine M.
Infiniti bodyworks is a place of positive energy. Becky and Betsy promote a wonderful place for healing.
~Dori B.
Infiniti bodyworks is a great location. I attended a workshop for a weekend there and it was very calming and peaceful. Becky has created a very therapeutic healing environment. I am coming back for a massage soon.
~Catherine C.
Having the dual healing with Becky and Betsy was an amazing experience. I could really feel my energy moving and the release of tension and negative energy.
~D. B.
Thank you for a wonderful session last week. I feel wonderful
~Catherine C.
Absolutely Phenomenal!!! Cant wait to go back!!! Betsy and Becky are truly Amazing!
~Ilisa Z.
Having dealt with a "bad back", for most of my life, I sought out countless options to deal with the chronic problem.
I tried Chiropractic Manipulation but it was only a temporary remedy. The problem always recurred, requiring additional visits….
I have found Massage Therapy to be an effective solution to relieve the pain and keep my back relatively healthy. Unfortunately, it has also been a temporary "fix".
Two years ago, I was referred to Becky Schulte, owner of Infinity Bodyworks in Norton, MA. (infinitibodyworks.massagetherapy.com).
Becky and her mom Betsy Chandler are licensed massage therapists and work together during their client sessions.
I have found working with them to be SO MUCH more than typical massage therapy. They incorporate Energy Healing (see the "home page" and the "services and rates page" of the website above for a more in depth description) that focuses on the underlying issues causing the mental and physical pain.
Becky and Betsy work to "get to the root cause" of any health issues, rather than superficially treating them. By doing so, they can eradicate the hidden cause(s) behind the outward physical problems.
I have found my sessions to be extremely interesting, very insightful and profoundly beneficial.
I highly recommend their services for any issues you may be dealing with!!
~Rick B/current client